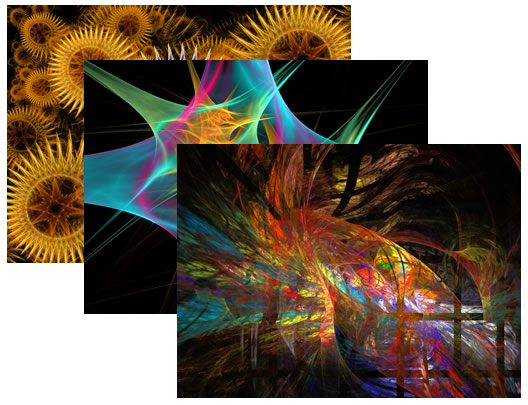 Discounted Ltd Ed Fractal Photos
Actually, it wasn't quite a flood but there was water on the floor of my basement studio last spring. Nothing was damaged but recently I was thinking. Why am I keeping inventory of some of my limited edition fractal photographs when my customers could be enjoying them? So thus was born the "Not Quite a Flood Sale!" The best way to get them out of my basement and into your hands is by slashing the price. So I decided to slash the price for 11"x14" limited edition fractal photographs to $29.99!

That's right, under $30 with free shipping! Plus there are discounts if you order more than one! Buy 2-4 and the price drops to $24.99. Buy 5 or more and the price drops to 19.99! Click here to see a gallery of all the photographs that are on sale.