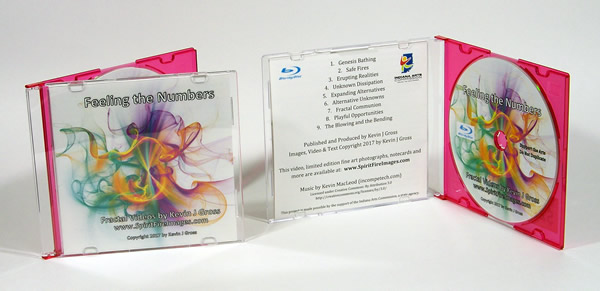 Purchase a disc of my fractal videos online
I've set up a large screen TV running my fractal videos at the DOT Shop in the South Bend Museum of Art for a couple of weeks. You can watch the videos and purchase DVD or Blu-ray discs right there. Buy them as gifts and help free someone else's mind from their hectic life or give yourself some relief from the hectic holidays!
The DOT Shop is located in the Century Center at 120 South Dr. Martin Luther King Jr. Blvd, South Bend, Indiana. Tell them Kevin sent you!