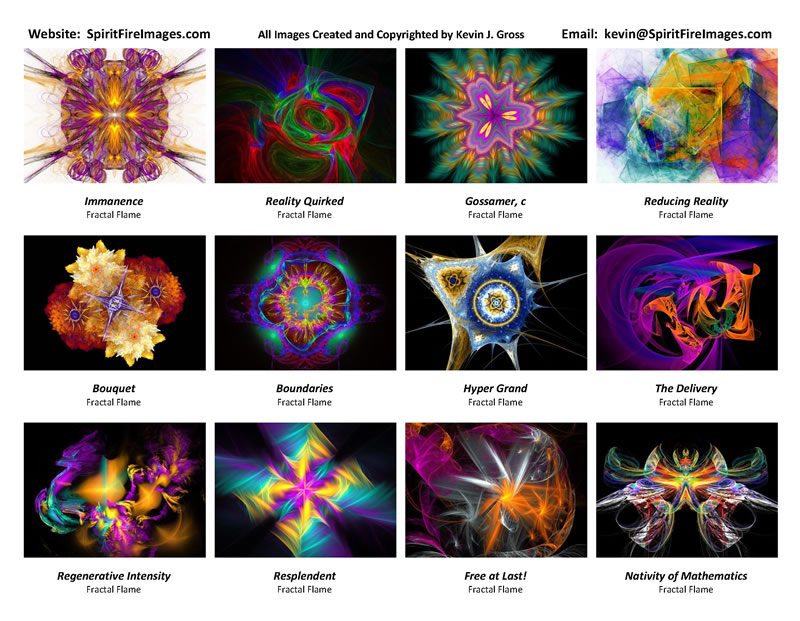 See more info about fractal calendars or buy fractal calendars online
If you need a gift that does not call attention to itself, that does not stir up curiosity, buy a sweater, a t-shirt or maybe a hat and gloves. However, if you want your gift to be remembered, to stir someone's curiosity and make them ask questions, then buy them a fractal calendar!
Still looking for that special gift for the person who has everything? Why not a fractal calendar? Whether they are an art lover, a science/math lover, neither or somewhere in between, a fractal calendar will be a unique gift that they can enjoy through the year.
If you need multiple gifts but are on a budget, buy 5 or more fractal calendars for a 25% savings plus savings on shipping. But be sure to order soon before I run out!
Fractal Calendars Can Also Be Purchased at the Following Locations: