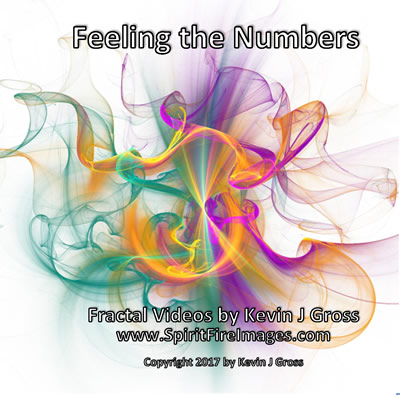 Purchase a disc of my fractal videos
Someone asked me the other day, "How do you intend people to use your fractal videos?" One word I've heard over and over again from people watching and listening to my fractal videos is "mesmerizing".
When you come home at the end of a hectic day or if you had a hectic day at home, sit down, watch and listen to the my fractal videos. The images and music are so mesmerizing they will push all the thoughts of the day out of your mind. When the disc is over, you get to decide what thoughts you will put back into your mind as you move into your evening. It is not traditional meditation but it seems to do something similar.
Fractal videos also make great gifts! If you need a gift that is low-key, that does not stir up curiosity, buy a necktie, a scarf or maybe soap. However, if you want your gift to be remembered, to stir someone's curiosity and make them ask questions, then buy them a disc of my fractal videos (or a fractal calendar)!
Still looking for that special gift for the person who has everything? Why not a fractal video disc? Whether they are an art lover, a science/math lover, a lover of the psychedelic or somewhere in between, a fractal video disc will be a unique gift that they can enjoy for years!