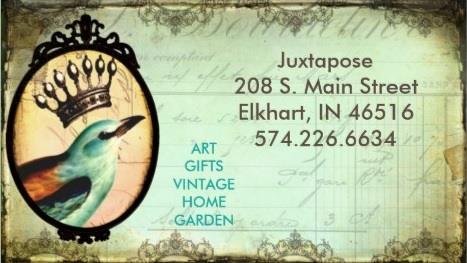 I will again be showing "Feeling the Numbers", my newly released album of fractal videos, at Juxtapose, 208 S. Main St., Elkhart, IN on Wednesday, August 9th from 5-8pm.
The exhibit is part of the larger ArtWalk happening in downtown Elkhart that evening. It is a great opportunity to see work by a host of area artists. See http://www.elkhartartwalk.com/ for more information about ArtWalk.
Juxtapose is a very eclectic art, gift and home decor store. If you have never been there you will want to check it out. They are definitely the place for a lot of one of kind gifts and furnishings!