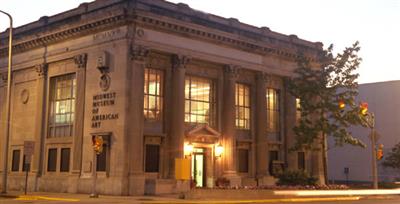 As part of the Northern Indiana Artists 75th Anniversary Show, the Midwest Museum of American Art is hosting a series of presentations by Northern Indiana Artists. I will be giving a presentation on Thursday, June 15th, from 12:15 - 1 pm.
The presentation will be about my fractal art in general and also about my new work on fractal videos. The presentation is free and open to all. You will also be able to view the 75th anniversary exhibit after the presentation.
The Midwest Museum of American Art is located at 429 South Main St, Elkhart, Indiana.